SteelShad Blade Bait Action
From the bank, from the boat- Fishing SteelShad is an experience like nothing else out there. SteelShad was designed by anglers constructed to fish at any depth, for any fish, during any season.
We've placed the weight on the belly of the lure, this allows the nose to cut the water and changes the center of gravity on the lure to create a stable intense vibration. The vibration is so stable you can troll it at almost any speed.
---
We've made the body out of a malleable stainless steel. This allows you to bend the tail of the lure to make it go left or right, work around structure or docks, or crank it to keep it shallow. Or bend it to customize the action to imitate an injured or dying bait fish.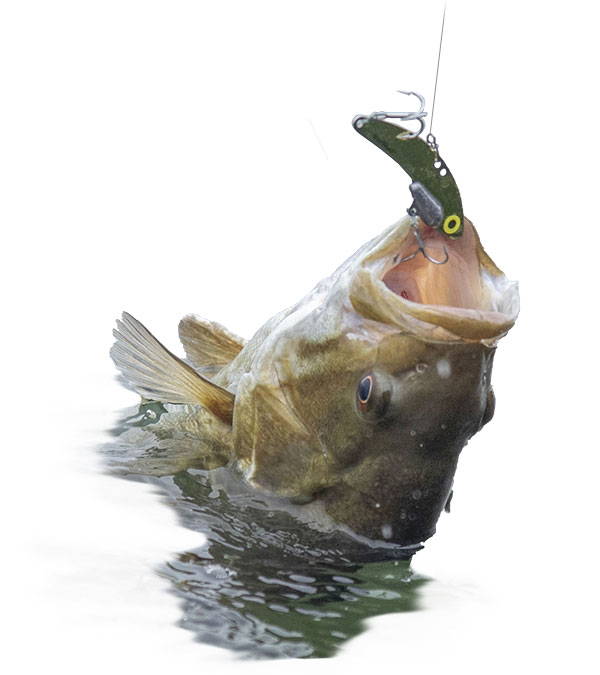 The VMC® Permasteel® hooks on the Mini, Original, XL and XXL are coated for use in salt water and coated with a 100% protective shield for even the most vulnerable areas of the hook, whilst maintaining ultimate point sharpness. VMC® Permasteel® prevents signs of corrosion in saltwater for over 1000 hours.
The VMC® Black Nickle hooks on the Elite Series & Heavy Series are premium, elegant finishes from VMC® achieving the vital balance between sharpness and resistance. This technical plating ensures a high level of discretion for the majority of modern fishing techniques.
SteelShad started out with Gold and Silver (Chrome), known for landing trophy largemouth and smallmouth bass. Then we expanded the patterns to target walleye, all types of trout, striper, musky, pike, salmon, red fish, snapper and more. Currently there are 12 different colors of SteelShad blade baits, depending on what you're targeting we've got the perfect color for you!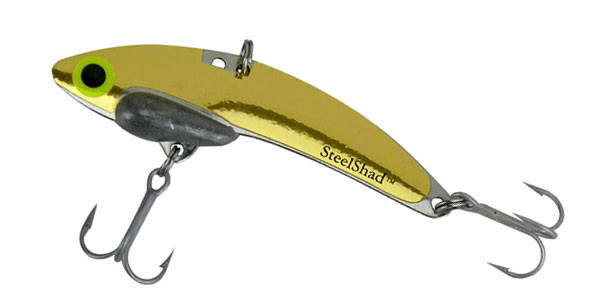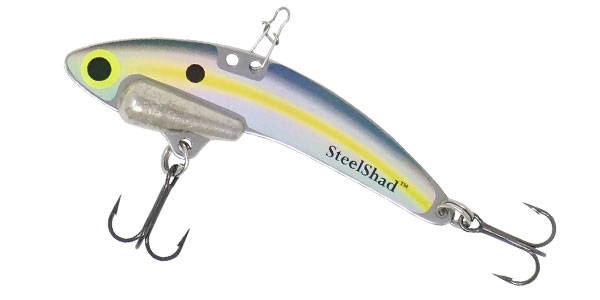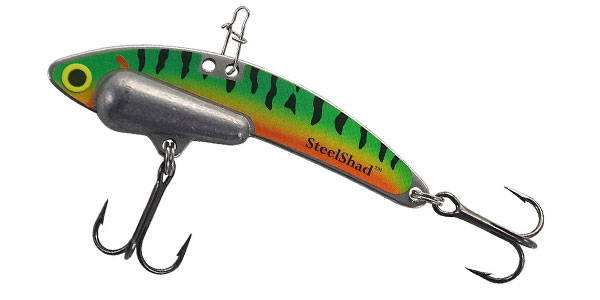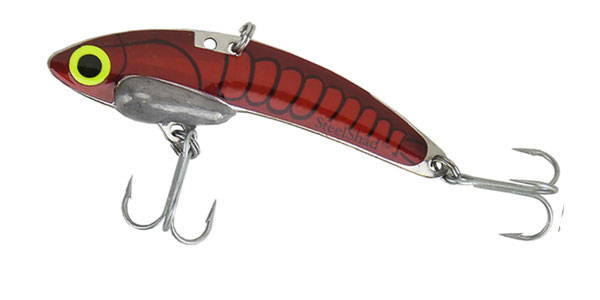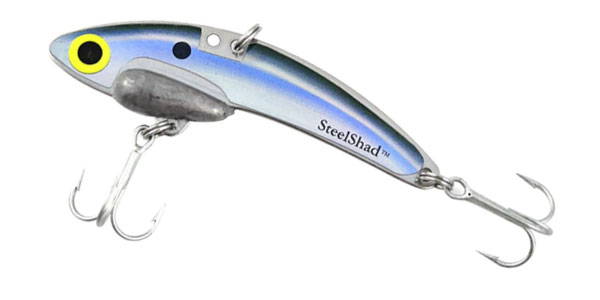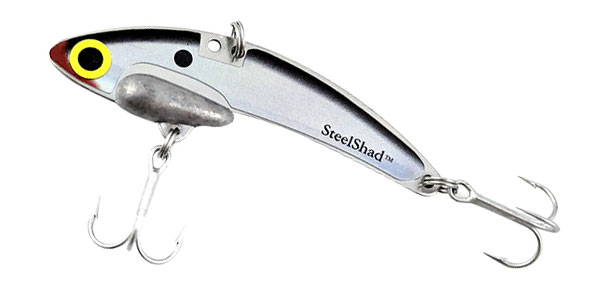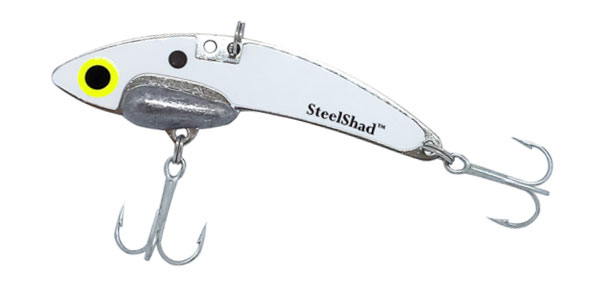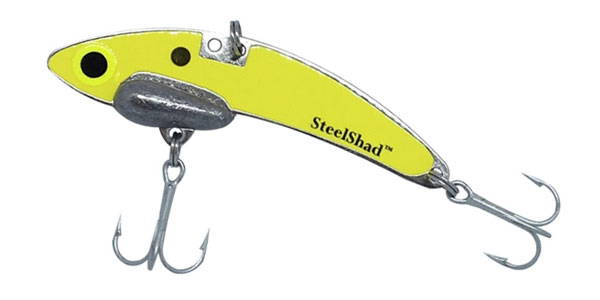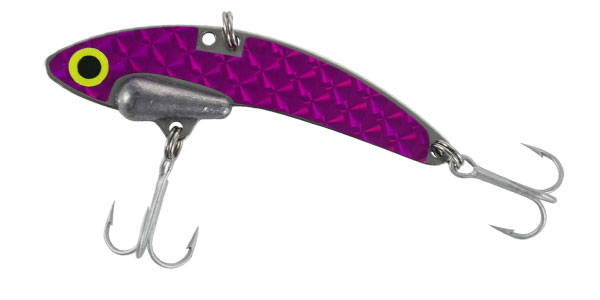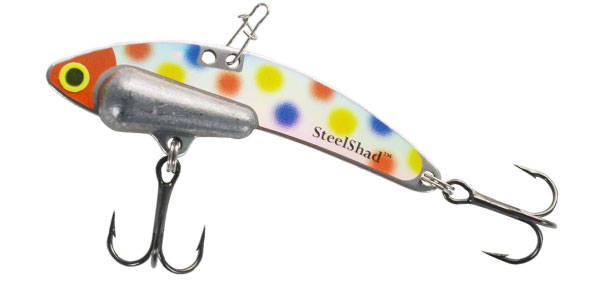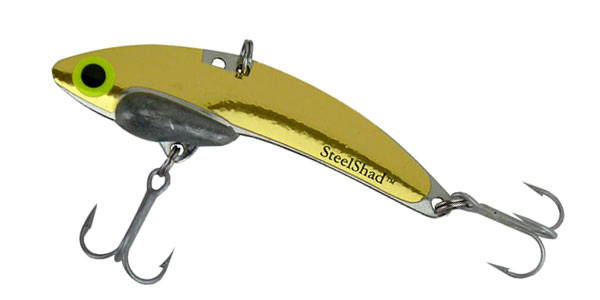 1/4 oz - #12 VMC® Permasteel® Treble Hooks - 1 3/4" long
3/8 oz - #6 VMC® Permasteel® Treble Hooks - 2 3/4" long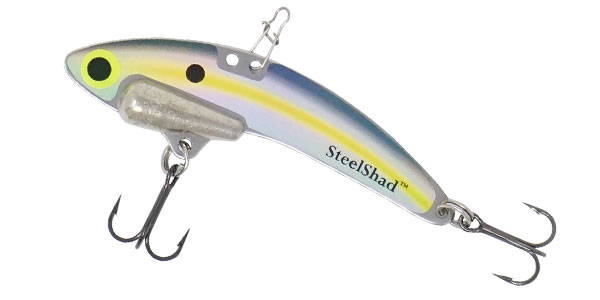 3/8 oz - Lead-Free Tin Weight - Line Clip - #8 VMC® Black Nickle Treble Hooks - 2 3/4" long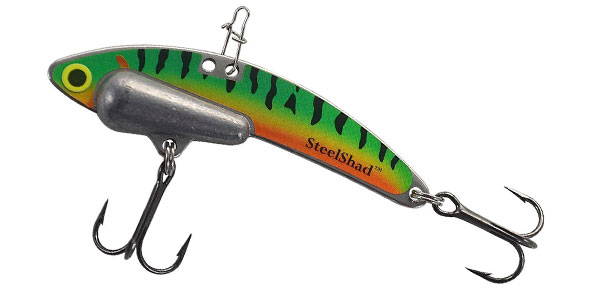 1/2 oz - Line Clip - #8 VMC® Black Nickle Treble Hooks - 2 1/4" long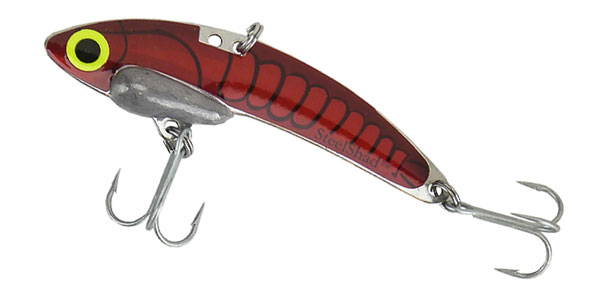 3/4 oz - #4 VMC® Permasteel® Treble Hooks - 3 3/4" long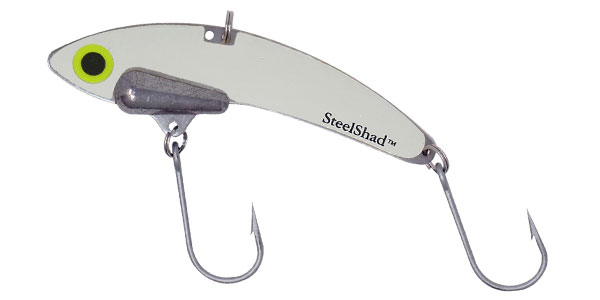 2 oz - 5/0 VMC® Permasteel® Single Hooks - 5" long
Using as a Search Bait:
Works great, perfect for a quick search of predator fish when shad are present around your location."
William F.
Attracts the bass like no other lure I own. I love it!!!"
Ray Z.
Works well for Bass, Walleye and Pike!
Flexible for shallow or deep. Enough weight for long casts. Nice movement when jerking or reeling."